By Ed Offley
Laissez les bons temps rouler!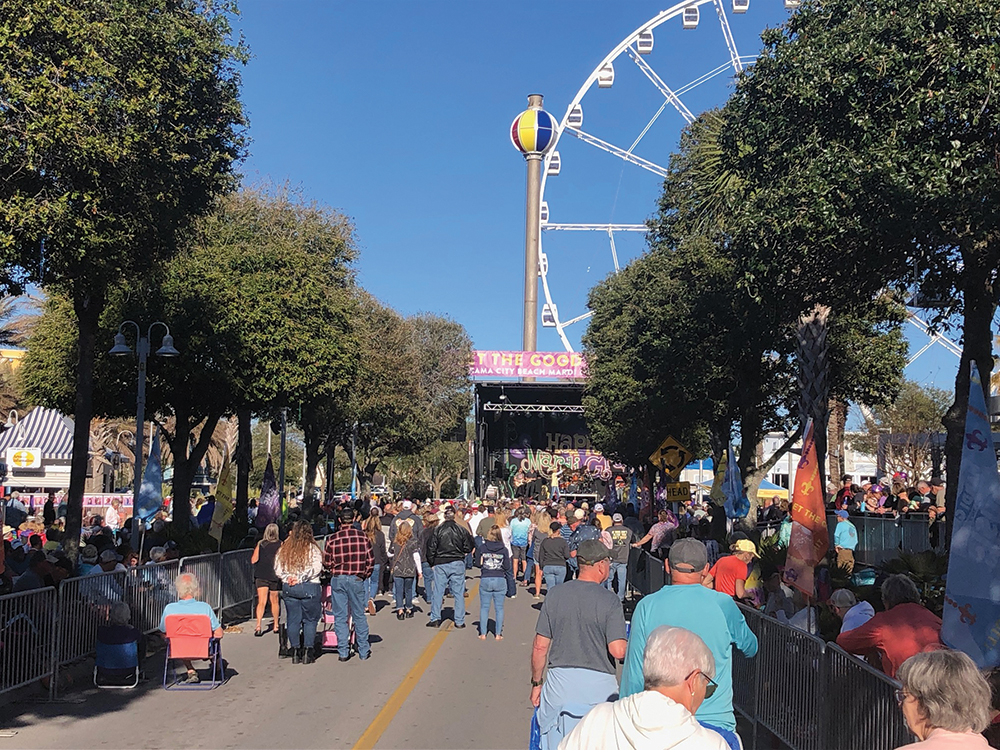 Bonifay residents Courtney Collins and William Bush stood by the crowd barriers along with 40,000 party-goers thronging the streets of Pier Park as Panama City Beach threw one of the earliest — and largest — celebrations of Mardi Gras in the nation.
"This is my third Mardi Gras here," Collins said. "We love it — get to hang out, dress up and look like fools — legally!"
Led by the Krewe of Dominique Youx, about 40 massive (truck-towed) pirate floats paraded through Pier Park under a bright Saturday sun, the culmination of the festival's two days of celebration. The highlight was the procession of costumed and masked pirates from Dominique Youx, the Krewe of St. Andrews, and other pirate groups from elsewhere in the Panhandle flinging a downpour of colorful bead necklaces to the revelers.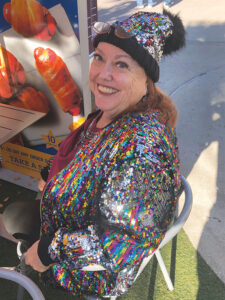 For Scott and Lauren Dorman, the drive up from Stuart, Florida to Panama City Beach — their second Mardi Gras here — was well worth it. Asked if they had considered celebrating in New Orleans rather than at Pier Park, Lauren laughed.
"New Orleans is too crazy," she said. "This is just crazy enough!"
Although the formal date for "Fat Tuesday" doesn't fall until February 21st this year, the PCB Mardi Gras & Music Festival kicked off on Friday, February 3 with the main parade on Saturday afternoon, February 4. Tourists and Bay County residents alike thronged Pier Park in their masks and clothing of gold, green and purple. Nobody seemed to mind that PCB's annual party took place nearly three weeks early.
Events included two parades earlier on Friday, a festival village, a costume contest, a 5K run earlier Saturday, live music on both days, and a wide array of food and beverages from vendors and restaurants. Fireworks on the Russell-Fields City Pier each evening added a fiery footnote to the day's fun.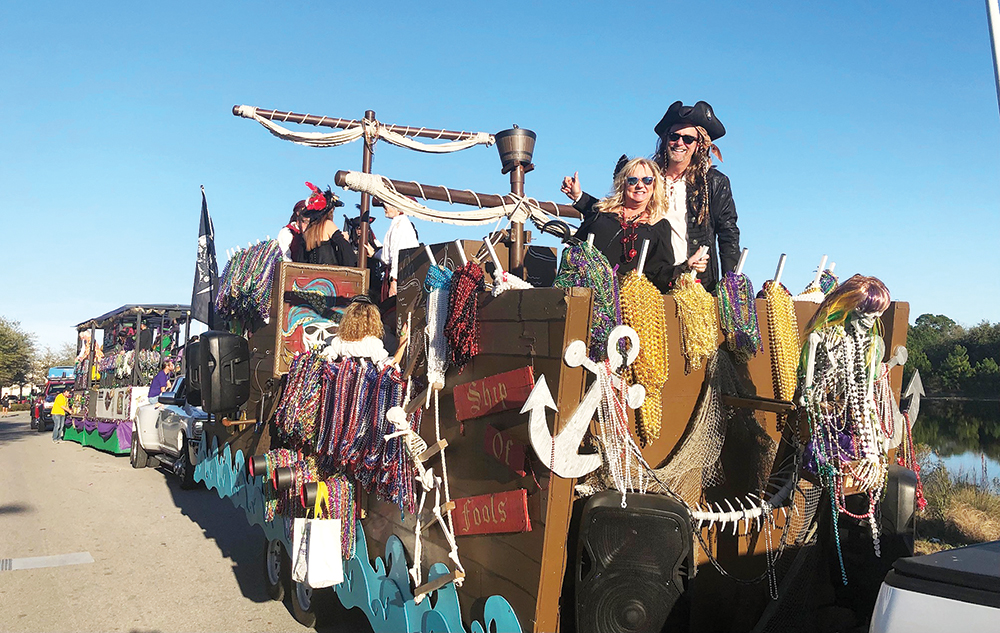 With nearby Aaron Bessant Park closed for maintenance, event planners this year erected a Celebration Tower Stage in the east parking area behind Pier Park Drive shops and restaurants. Performers included Chubby Carrier and the Bayou Swamp Band, the Frontmen, and Sawyer Brown.
The ancient Christian winter festival, staged prior to Ash Wednesday and the start of the 40-day Lenten season ending in Easter, has been a staple of the former French colony of Louisiana and the Gulf Coast for nearly 325 years. While Panama City Beach has been a relative Johnny-come-lately, with the city tourism bureau becoming the primary organizer in 2010, Mardi Gras on the Beach is now recognized across the United States, said Visit Panama Beach President Dan Rowe.
This year, Budget Travel named the Beach's Mardi Gras as one of its "Top things to do in February."
"We are consistently ranked as one of the top Mardi Gras festivals in the country," Rowe said. "Mardi Gras drives weekend visitation and provides a great opportunity for our local residents and winter guests to come out and have a great time …"
While billed as a stand-alone event taking place in the normally quiet off-season, tourism officials say that Mardi Gras here has grown significantly each year. Advance reservation data at area hotels and condos showed "a strong increase in bookings for the week" over 2022, said Rachel Banks, spokeswoman for the PCB Convention & Visitors Bureau.