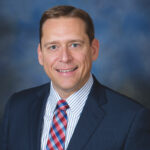 Florida vehicle owners have a host of options when it comes to license plates. More than 100 specialty plates are offered in Florida, with each plate supporting a specific organization and cause. From sports teams to universities, special interests and environmental causes, there's a specialty plate sure to appeal to just about everyone.
The Cost of a Specialty Plate
An annual fee is charged for each specialty license plate, in addition to the regular registration renewal fee, a $28 new metal plate issuance fee and a $5 processing fee. The annual fees collected from the sale of the specialty plates go directly to the organization the plate supports, with most annual fees being $25 or less. Over the years, the sale of specialty plates has raised millions of dollars for the sponsoring organizations.
Drivers interested in purchasing a specialty plate can do so at any time at the Tax Collector's Office, though most choose to do so during their initial vehicle registration or at the time of annual registration renewal to minimize the expense. Specialty plates can also be viewed and purchased online for those with a plate expiring in 12 months or less. The costs noted in the online portal include all fees noted above.
In addition to purchasing your own specialty plate, The Florida Department of Highway Safety and Motor Vehicles also offers a specialty license plate gift certificate program. The program allows anyone to purchase a specialty license plate as a gift for a Florida motor vehicle registrant. At the time of purchase, a credit will be issued in the name of the gift recipient, which can then be redeemed by the recipient at the time the specialty license plate is purchased. To redeem the certificate, the gift recipient simply needs to present a Florida driver's license or ID card. The gift certificate does not have to be purchased and redeemed at the same office. If thinking about purchasing a gift certificate for a loved one, please keep in mind that once purchased, a refund cannot be issued as the money is given to the sponsoring plate entity.
Personalized License Plates
In addition to specialty plates, Florida also offers the option to purchase a personalized license plate. A personalized plate allows a motorist to request a specific letter and number configuration for their license plate. Individuals can order a personalized plate in person at any tax collector's office. The cost is an additional $15 annual fee. An Application for Personalized License Plate (HSMV form 83043) must also be completed and submitted. Prior to applying for a personalized license plate in person, individuals should visit the Florida Department of Highway Safety and Motor Vehicle's Personalized License Plate Inquiry page to determine if the desired configuration is available.
For additional information regarding Florida license plates and motor vehicles, please visit BayTaxCollector.com.