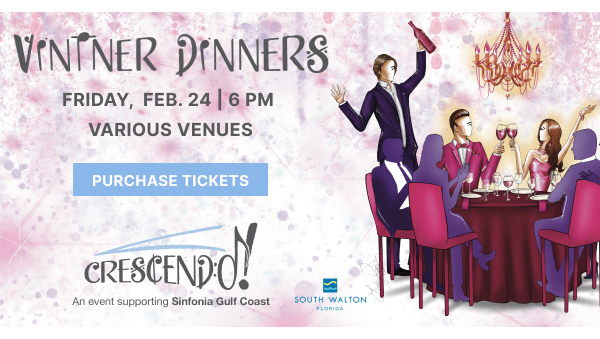 By Ed Offley
There is good news and bad news coming for Panama City Beach motorists in 2023.
The good news is that the Florida Department of Transportation (FDOT) and Panama City Beach are all moving forward with major projects to alleviate the severe traffic congestion that has plagued the PCB "island" for many years.
The bad news is that while underway, the planned construction and modernization efforts are going to worsen highway conditions for the next few years.
The long-planned widening of US 98 (Back Beach Road) from two to three lanes in each direction is scheduled to kick off this spring, according to highway department spokesman Ian Satter. Designed for a capacity of 45,000 vehicles each day, the US 98 corridor on the "island" has often experienced peak traffic exceeding 80,000 vehicles. Officials have pressed for the widening of the highway for the past five years.
Construction of the initial 2.34-mile segment, running from Mandy Lane at Frank Brown Park to Nautilus Street, is scheduled to begin in May.
In addition to adding the extra lane in each direction, the project includes constructing a seven-foot-wide bike lane and a six-foot-wide concrete sidewalk on either side of the roadway. The cost of the initial phase is estimated at $33 million and is expected to take two years to finish.
A second segment of the US 98 widening will run 2.3 miles from Nautilus Street to Richard Jackson Boulevard. It is currently budgeted at $31 million. The final phase – a 3.9-mile stretch of the highway from Richard Jackson Boulevard to the foot of the Hathaway Bridge estimated at $61 million, remains in the highway department's long-term plan. The final segment's completion date, while tentative, will be at least five years away.
Even before construction crews start work on Back Beach Road, a separate FDOT road project is scheduled to begin this month. Officials last month announced a $13-million resurfacing project to improve the entire 3-mile length of Hutchison Boulevard (Middle Beach Road). While the $13-million project includes the installation of new sidewalks on the south side of the roadway, upgrading traffic signals, and improving drainage, Satter assured motorists that the work will take place only at night, and no lane closures will occur between the hours of 7:30 a.m. and 10 p.m.
Motorists who might be inclined to use Front Beach Road as an east-west alternative to US 98 or Hutchinson Boulevard will also run the gauntlet of multiple ongoing construction projects this year, according to Scott G. Passmore, director of the PCB Community Redevelopment Agency (CRA).
As a result of the City Council's decision to accelerate reconstruction and modernization of the city's main streets and roadways, four more CRA projects will enter the construction phase this year, joining the ongoing Front Beach Road Segment 3 that runs along SR 79 to Front Beach Road, and east along Front Beach Road to Lullwater Drive. Under construction since early last year, this phase includes the construction of a roundabout at the foot of SR 79 in addition to adding storm drains, undergrounding utilities, and the creation of sidewalks and bike lanes.
"We're on track," Passmore told PCB Life. "Our goal is to get [Segment 3] complete by the end of 2023." The city has already budgeted $66 million for this year's work, including $43.7 million for the new construction, he said.
Four new CRA projects scheduled to kick off this year include:
* Alf Coleman Road from US 98 to Hutchinson Boulevard: Work to elevate the two-lane roadway for flooding mitigation is scheduled to begin late in the first quarter of 2023;
* Front Beach Road Segment 4.1, running from Lullwater Drive to Hills Road, including the completion of widening Powell Adams Road from L.C. Hilton Drive to Front Beach Road, will commence at the start of the third quarter of 2023;
* Front Beach Road Segment 4.2, from Hills Road to the intersection with Hutchison Boulevard, will begin construction early in the fourth quarter of the year;
* Front Beach Road Segment 4.3, stretching from Hutchison Boulevard to Richard Jackson Boulevard, is scheduled to start work at the end of 2023.
Each CRA segment will take up to two years to complete, Passmore said. "These are more complex projects because we're undergrounding all utilities as well as scheduling the construction and transfer of utilities from overhead wires to underground conduits," he said.
Above and beyond the CRA construction, City Council has also announced plans to resurface 17 miles of city streets in 2023. The upgrades will involve 40 city roads and streets at a cost of $3.3 million.
In a post on the city's Facebook page, spokeswoman Debbie Ingram noted, "We know construction is never fun, even if it is an upgrade at your own house. She added, "But in the end, there is the reward of something new and updated that we can find joy in."