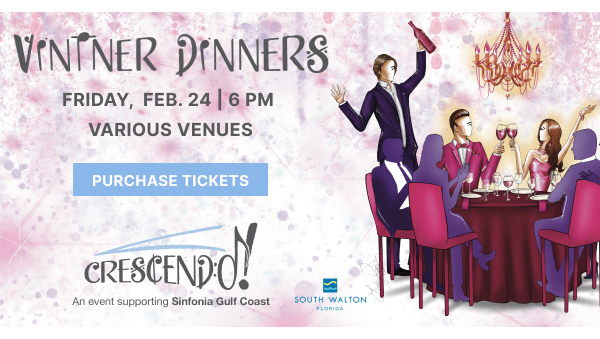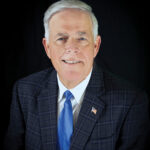 By Bill Husfelt, Superintendent, Bay District Schools
January is a time for new beginnings, resolution, and goal setting. Like many of you, there are lots of things that come to my mind when I think about those concepts personally but professionally, I have really just one.
I wish every student in our community who needs a mentor could have one.
So many of our children are growing up in homes with single moms or dads, being raised by grandparents or living in difficult circumstances at best. These students often need the additional attention of a trusted adult at school (outside of the support already being provided by our amazing staff members), and that's where you come in. For a time investment of a couple of hours a month, you can literally change the life of a child, and that's no exaggeration. Almost every day, I hear stories about students who have gained confidence and motivation thanks to the help of their mentors. I hear about increased academic achievement from students who are spurred on to try harder by their mentors, and I hear about huge gains made by struggling students who are now benefitting from one-on-one time.
But I also hear from the mentors. Mentors who had no idea how many challenges are faced by our children. Mentors who are amazed at the children who keep coming to school every day despite obstacles like homelessness, food instability, and constant relocation.
ALL of our schools are always looking for more mentors, and there are three ways to get involved, depending on your interests and availability.
Elevate Bay
Elevate Bay primarily serves our elementary schools. The program requires mentors to go through a one-hour training and then matches them with students in need. Elevate Bay mentors commit to two 30-minute sessions a month (but many go every week because they enjoy it), which may be spent just talking, working on academics, problem-solving, or doing enrichment activities under the direction of the classroom teacher.
Elevate Bay currently has 350 mentors with about 200 children on a waiting list. The district's goal for this program is 1,000 mentors.
To find out more about this program, contact Stacey Legg at (850) 767-4128 or leggsl@bay.k12.fl.us.
Take Stock In Children
Bay Education Foundation runs this program and matches volunteer mentors with high school students who have been accepted into the Take Stock program. Students who complete the program receive two-year college scholarships, and many of them are the first in their families to attend college. Take Stock currently has 85 mentors and can't bring in additional students until more mentors are recruited.
To find out more about Bay Education Foundation, contact them at (850) 767-4111 or bayedfoundation@bay.k12.fl.us.
New Horizons
New Horizons is one of our center schools providing individualized attention for students who struggle with behavior and academics. Mentors at New Horizons play a critical role in the school's success and have an opportunity to develop really close relationships with boys and girls in grades 6-12. New Horizons mentors help students find jobs, complete graduation requirements and figure out what they want to do after school.
To find out more about this program, contact them at (850) 767-1110 or pongrgr@bay.k12.fl.us
New Horizons currently has 75 mentors but needs an additional 20 to serve all the students who would like to participate.
I hope everyone reading this is having a Happy New Year, and I hope that giving back is part of your plan for 2023! We'd LOVE to talk with you about ways you can get involved as a mentor or as a school volunteer, just email us at BDScomm@bay.k12.fl.us and we will be happy to match you with a need in our district.