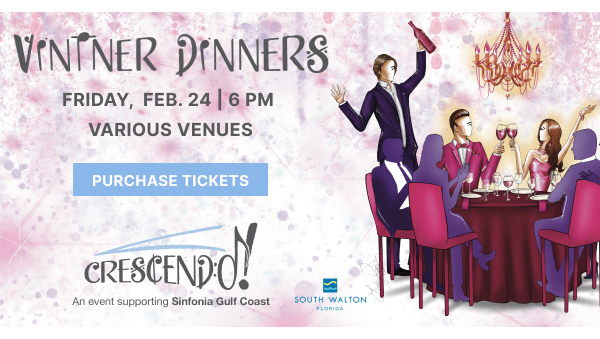 The word dessert comes from the French word desservir, which translates to "to clear the table."
Sweets were fed to the gods in ancient Mesopotamia, ancient India and other ancient civilizations. Dried fruit and honey were likely the first sweeteners used in most of the world. It was the spread of sugarcane around the world that brought about the popularity of the dessert. In the 17th century, vast sugar plantations in the New World allowed sugar costs to go down. Sugar could be used abundantly for sweet foods.
Ice cream can be dated as far back as 3000 BC and perhaps was the first "dessert" in the sense in which it is known today. The ancient Egyptians are thought to have created the first cake. Apple pie is believed to be brought to America by Swedish, Dutch, and British immigrants, which quickly became a part of the American culinary experience. We thank them all for bringing us the delicious experience of desserts.
Schooners
5121 Gulf Drive, PCB | (850) 235-3555
schooners.com
The official pie of beaches everywhere… key lime pie!
Paparazzi Gourmet Deli
2810 Thomas Drive, PCB | (850) 588-8244
Paparazzideli.com
It's hard to say no to an authentic Italian cannoli or a perfect piece of tiramisu, but for those strong enough to resist these options, Paparazzi Gourmet Deli also dishes up crowd-pleasers like carrot cake, cheesecake, paradise cake, Napoleon, and banana pudding. Still hungry? Consider one of their dessert trays or the weekly special.
The Grand Marlin
5323 N Lagoon Drive, PCB | (850) 249-1500
www.thegrandmarlin.com/pcb
With sunsets overlooking Grand Lagoon, The Grand Marlin offers a tranquil atmosphere, paired with the area's best selection of fresh Gulf seafood and wine. But don't miss out on our Signature Praline Basket! This decadent dessert features a crispy pecan praline basket filled with vanilla ice cream and house-made caramel and chocolate sauces, topped with fresh berries. It's sinfully good!
Señor Frogs
15005 Front Beach Road, PCB
senorfrogs.com/panama-city-beach
The dish is named after the small Key limes, which are more aromatic than the common Persian limes, and which have yellow, not green, juice. The filling in a Key lime pie is also yellow, largely because of the egg yolks. Baked fresh with a graham crust, topped with fresh whipped cream.
American Charlie
473 Richard Jackson Blvd., PCB | (850) 238-8340
americancharlie.com
After your meal, please try our Mississippi Mud Pie. This five layer chocolate extravaganza is sinfully delicious.
Capt. Anderson's Restaurant
5551 N Lagoon Drive, PCB | (850) 234-2225
captandersons.com
Capt. Anderson's may be known for their fresh seafood, but you can't finish your meal without Feud Cake, their equally famous dessert! Made with finely chopped pecans and slightly sweetened whipped cream it's nutty flavor pairs perfectly with a rich dessert wine or cognac.
Boon Docks
14854 Bay View Circle, PCB | (850) 230-0005
boondocksfl.com
Located under the mighty oaks on the Intracoastal Waterway just 5 minutes from the beaches in West Bay, Boon Docks offers you a delicious array of local and regional seafood prepared in a variety of ways. We use a special blend of spices that gives our grilled items a taste like no other! Top off your meal with one of the most decadent, delicious and unhealthy desserts in the world: our Crème Brûlée. With heavy creme, an insane amount of egg yolks and a pile of sugar, it's the best it can get.
Island Fin Poké Company
15500 PCB Pkwy., Suite 320, PCB | (850) 919-5656
islandfinpoke.com/panama-city-beach
"When I went to verify the brand for myself, I was shocked to find that its service is truly a part of the brand's culture," said the new PCB Island Fin Poke Compay's owner Kurt Fadden. "I'm so excited to bring something like this to Bay County. It's nice for people to have a place to go where they can count on a friendly atmosphere, affordable food and a nice environment."
Christo's Sports Bar & Grill
2903 Thomas Drive, PCB | (850) 708-1878
christossportsbarandgrill.com
Sometimes the best things come in unexpected packages – just like Christo's. Serving up some of the best food the area has to offer, you'll find a little bit of everything that you and the family love at Christo's. Hang out to watch your favorite sports team on TV while we serve you a cold draft beer and something delicious from our fan favorite menu. Ask your server about our sinfully delicious dessert options.