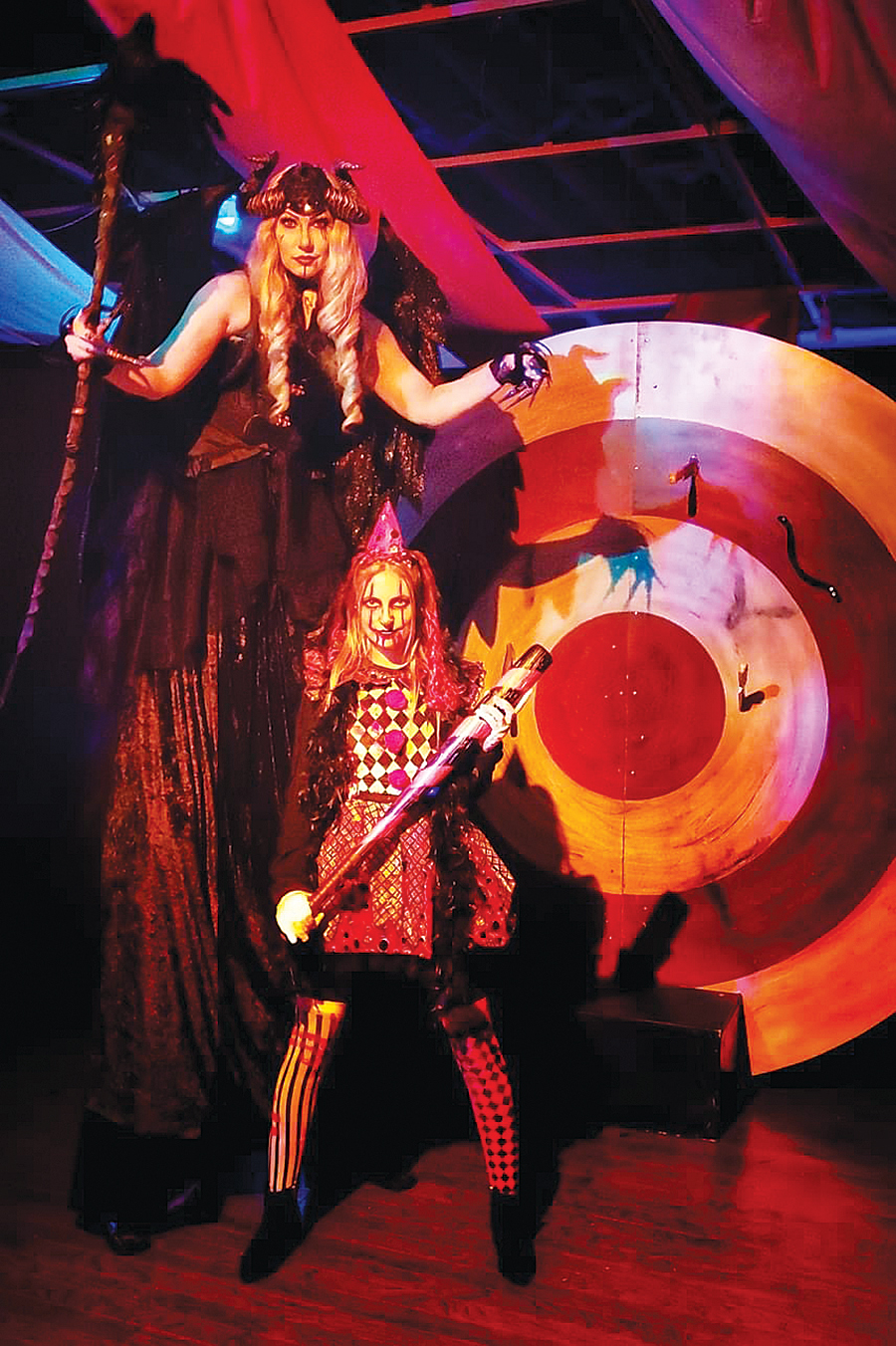 Brace yourselves for another season of heart-pounding fear as Fright Nights: Seven Spectres, an immersive haunted experience put together by the Bay Arts Alliance, announces its second year. This highly anticipated event, taking place at the iconic Panama City Center for the Arts in Historic Downtown Panama City, promises an intensified and spine-tingling encounter in the lore of the enigmatic Raven Queen.
For the past four years, the Raven Queen, created by Jayson Kretzer and brought to life by Misty Joy, has played an important role in the haunted experiences at the Center for the Arts. The character and her giant spider minion, Iktomi, have captivated imaginations and woven a web of suspense for the community. This year, Fright Nights will delve deeper into the lore surrounding the Raven Queen, promising a narrative that will immerse attendees into a world of magic, haunting secrets, and unparalleled horror.
"This year's story takes guests back in time to reveal the origin of the Raven Queen," said Jayson Kretzer, Executive Director of Bay Arts Alliance. "We are so excited to share this next chapter and given what we learned last year, it's going to be an even bigger and better experience this October."
Key Features of Fright Nights 2023:
• More Opportunities & Shorter Wait Times: The haunt will be open for eight days this year starting on Friday the 13th in October and will be doing presale time slots only. This will help ensure that guests don't have long wait times.
• Enhanced Immersion: Building on the success of the first year, Fright Nights will heighten the immersive experience with cutting-edge special effects, captivating soundscapes, and stunning visuals that will blur the lines between reality and nightmare.
• Character Interactions: Guests will engage with a cast of skilled performers who bring the Raven Queen's story to life as they unravel the truth behind her rise to power.
The experience is recommended for audiences aged 12 & up. Under 12 must be accompanied by a parent or guardian. Bay Arts Alliance suggests that parents take into account their children's tolerance levels for jump scares, flashing lights, and loud noises.
Those interested in joining the team or how to get tickets can learn more by visiting FrightNightsPanamaCity.com.
About Fright Nights
Fright Nights is a captivating and immersive haunted experience created by the team at Bay Arts Alliance. With a commitment to delivering unparalleled creatively curated fear and excitement, Fright Nights invites attendees to step into the heart of horror and explore the chilling world of the Raven Queen. The Experience will be open Fridays and Saturdays starting October 13, 2023.