By Paul Bonnette
For over half a century, the Branch family has been known in Bay County for businesses such as Speedy Car Wash, Jimmy's Drive-In, and Tally Ho, the last of which is still in operation today. Since the 1940s these historical businesses have been serving up some of the best food in Bay County thanks to owner Jimmy Branch. Today his grandson, Allan Branch is continuing the tradition of operating businesses steeped in history and all with the goal of bringing people together over good food and drinks. If you have been in downtown Panama City on Harrison Avenue, you may have noticed a popular spot with tourists and locals alike called History Class Brewing Company. For owner Allan Branch, operating a business focused on history, food and drinks just ran in the family.
"My Grandparents moved here in the late 40s from Tallahassee and they had started Jimmy's Drive-In and Tally Ho, which was actually named after the yearbook at Florida State University. I grew up in entrepreneurship," says Branch. "I was home-schooled and my family didn't watch sports or talk about politics. When we got together, we talked about businesses. Some families have hunting as a hobby together or some families have football, we didn't. We would talk P&Ls (Profit & Loss), hiring people, and firing people and so I just grew up talking about businesses. That was my home."
After attending Bay High School and playing Division One Football in College, Branch moved to Birmingham and got into software development, website design, and marketing which he continues to do. According to Branch, after moving back to Bay County, he saw the marketing potential of showcasing the local history of downtown Panama City.
"Every little downtown across America, downtown is where the town started," explains Branch. "A very common story is it thrives when it gets built. The courthouse comes and city halls and movie theatres and shops and then the 1970s malls come up and rip the commerce out. Every town that revitalizes downtown has the exact same story. The story is that the artists come in and they put murals up and start having festivals and coffee shops. Revitalization stories, the good ones come from the locals."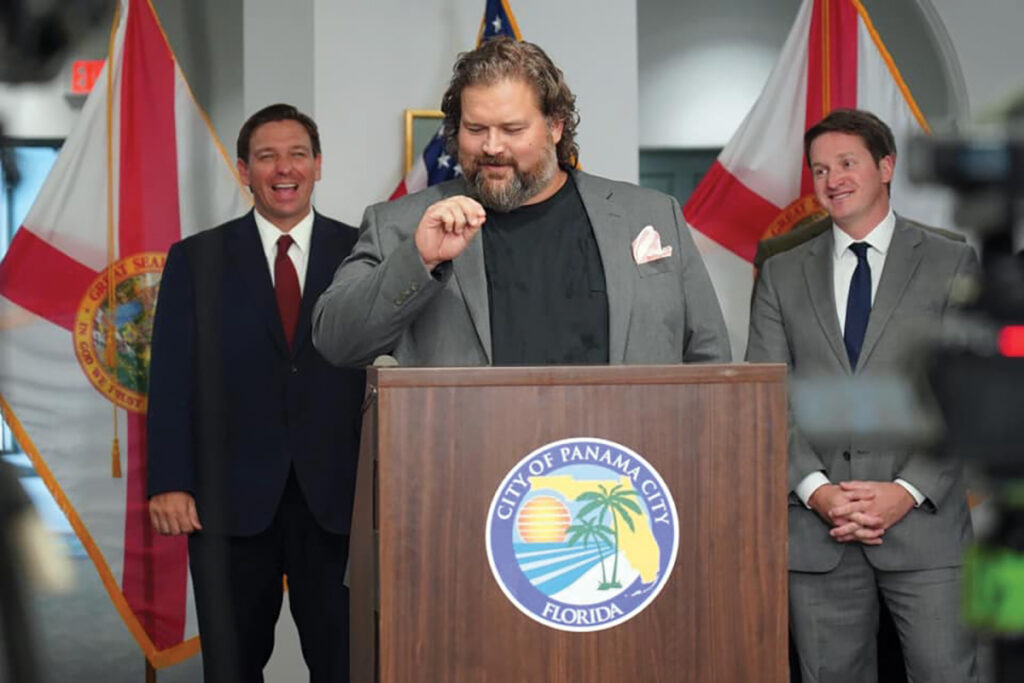 For Branch, the opportunity to save the buildings downtown and revitalize the area was part of the appeal.
"If you look at really great cities, they save buildings and they repair them and they celebrate their history. I think a lot of little cities have great stories. Great cities take pride in their stories. The great communities repeatedly tell the stories of who built the town or why this bridge is called this and we have some great stories here. The idea of History Class was just to tell these stories."
For many locals and visitors History Class Brewing Company is a must-stop destination for a pitcher of beer, some great local cuisine, and a helping of local history. Photos and signs adorn the walls of this downtown brewery and for co-owner Allan Branch, investing in downtown is the next chapter. Branch plans on renovating other buildings downtown including the newly renamed Mashburn building which will include retail space, condos, and even a rooftop bar.
"Great brands don't talk about products, they talk about stories and I'm really proud that we can celebrate these stories," he says.