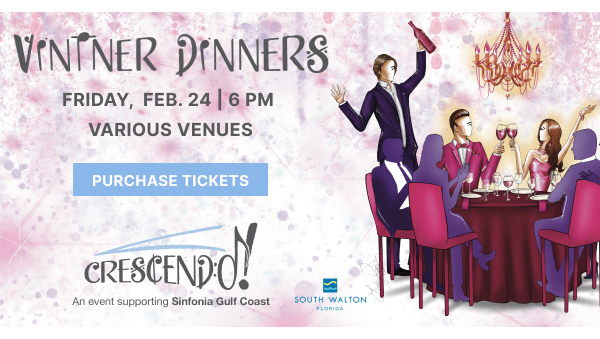 By Jack Smith
Southern cooking has some international roots showing. Fried chicken, rice and gravy, sweet potatoes, collard greens, and spoon bread – all good, old fashioned, down home Southern foods, right? Wrong. The fried chicken and collard greens are African and the rice is from Madagascar. Southern cooking, as it turns out, was born out of survival techniques, like frying and salting meats to keep them edible. We can thank Native Americans for that. So Southern food was not invented by your grandmother. Sorry, Paula Dean.
American Charlie

473 Richard Jackson Blvd., PCB | (850) 238-8340
americancharlie.com
At American Charlie Grill & Tavern, we specialize in delicious fried chicken in various flavors. The perfect snack for game day or any day, our fried chicken will delight your friends and family. No matter what flavor you choose, our food will always be served fresh and hot to appease any craving. We also serve burgers, shrimp and more. There's something for everyone to enjoy. But don't take our word for it, come see for yourself.
Señor Frogs

15005 Front Beach Road, PCB
senorfrogs.com/panama-city-beach
We're a restaurant where the perfect mix of fun and flavor converge, just like the sand and the aquamarine sea. Have a great time with your family and friends while enjoying delicious dishes and the iconic Señor Frog's yards. Try our pulled pork burger with BBQ sauce, crispy onion and a side of slaw, served in a brioche bun with wedge potatoes.
Schooners

5121 Gulf Drive, PCB | (850) 235-3555
schooners.com
Southern cooking is as diverse as those who cook it. The "Drunken Shrimp" Bowl at Schooners combines flavors truly diverse! Seared shrimp drizzled with tequila lime sauce are served over a Southern staple, yellow rice and black beans, then topped with pico de gallo and grated cotija cheese and served with a stunning view of the Gulf!
Capt. Anderson's Restaurant

5551 N Lagoon Drive, PCB | (850) 234-2225
captandersons.com
In almost every great memory we Southerners hold close, food was there. Capt. Anderson's Three Cheese Shrimp and Grits is a version of a Southern Classic. Creamy grits with fresh shrimp. Simple and genius.
Boon Docks

14854 Bay View Circle, PCB | (850) 230-0005
boondocksfl.com
Located under the mighty oaks on the Intracoastal Waterway just 5 minutes from the beaches in West Bay, Boon Docks offers you a delicious array of local and regional seafood prepared in a variety of ways. We use a special blend of spices that gives our grilled items a taste like no other! Our unique breading recipe gives our fried seafood a special and original flavor. And we're always serving ice cold beer and the best Southern food on the beach!
The Wicked Wheel

10025 Hutchison Boulevard, PCB | (850) 588-7947
thewickedwheel.com
Put some South in your mouth with the Wicked Wheel's award-winning southern fried chicken! After an overnight brine, this chicken is battered in a special blend of spices and deep fried in a cottonseed oil blend. With crunchy skin, juicy meat, and lots of flavor, there's a reason this chicken has won Best of Bay 8 years in a row. If you're feeling spicy, try the Wicked Wheel's HOT chicken, with just the right amount of heat to make you sweat!
Christo's Sports Bar & Grill

2903 Thomas Drive, PCB | (850) 708-1878
christossportsbarandgrill.com
At Christo's, we do Southern right. Try our smothered fried chicken plate: boneless chicken deep fried to perfection served with homemade mashed potatoes, green beans, and topped with chicken gravy.
Paparazzi Gourmet Deli

2810 Thomas Drive, PCB | (850) 588-8244
Paparazzideli.com
Paparazzi Gourmet Deli might have a menu that's more Southern Italy than "Southern," but for comfort food (and dinner), it's hard to beat, whether you're there to eat in or in search of an extended family-sized lasagna to take home for a Southern-style holiday feast. Other options fit to feed a crowd include Baked Ziti, Chicken Parmigiana, Manicotti, and more. Call a day ahead to have these dishes hot or oven-ready at pick up (don't forget their Banana Pudding made from scratch either).
The Grand Marlin

5323 N Lagoon Drive, PCB | (850) 249-1500
www.thegrandmarlin.com/pcb
Fresh Gulf seafood daily! With sunsets overlooking Grand Lagoon, The Grand Marlin of Panama City Beach offers a tranquil, relaxed atmosphere, paired with the area's best selection of fresh seafood highlighted by delectable, daily specials from the kitchen of award-winning Chef Gregg McCarthy.
Island Fin Poké Company

15500 PCB Pkwy., Suite 320, PCB | (850) 919-5656
islandfinpoke.com/panama-city-beach
"When I went to verify the brand for myself, I was shocked to find that its service is truly a part of the brand's culture," said the new PCB Island Fin Poke Company's owner Kurt Fadden. "I'm so excited to bring something like this to Bay County. It's nice for people to have a place to go where they can count on a friendly atmosphere, affordable food and a nice environment."