By Jack Smith
The French are known for their cuisine, the Italians for their fashion, the Scottish for frugality, and the Germans, well BEER. They make it, they sell it, they drink it, hell, they even celebrate it. Oktoberfest started a long time ago when some dude married some princess, anyway it was pretty boring and we'll skip that part. The festival begins when the mayor of Munich taps the first keg and then all hell breaks loose. Last year alone the people of Munich downed over 6.7 million liters of beer. The beer mugs in the tents don't carry the brewers logo, only stamped "Munich Beer." For medical treatment of intoxicated tourists, the German Red Cross operates a medical facility on festival grounds. Don't let the fact that October is still two months off deter you – head to one of our favorite local hotspots and beat the heat with a frosty glass of something liquid.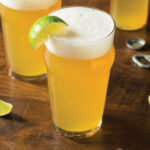 Señor Frogs
15005 Front Beach Road, PCB
senorfrogs.com/panama-city-beach
Senor Frogs offers one of the largest selection of international, domestic, IPAs and local beers on the Emerald Coast. Come by and experience food from around the world and around the block.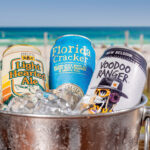 Schooners
5121 Gulf Drive, PCB | (850) 235-3555
schooners.com
The German word 'Oktoberfest' translated to English is: 'It's time to drink a lot of really good beer!' Since it's always a great time to drink a lot of really great beer at Schooners, you can celebrate any time you feel like it! Really good, cold beer and really great food… right on the beach.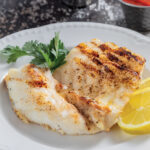 Capt. Anderson's Restaurant
5551 N Lagoon Drive, PCB | (850) 234-2225
captandersons.com
Capt. Anderson's may be famous for outstanding wines and exclusive champagnes, but you'll also find 30A Beach Blonde on the menu, along with a range of other frosty favorites!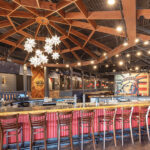 American Charlie
473 Richard Jackson Blvd., PCB | (850) 238-8340
americancharlie.com
"For the love of God, the love of country" pretty much says it all. American Charlie features a patriotic theme, and American food and beer. Enough said.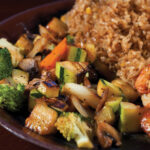 Hibachi Express & Sushi
9956 Hutchison Blvd. #500, PCB | ((850) 775-1480
www.hibachiexpresssushifl.com
We offer authentic and delicious tasting Japanese cuisine. A convenient location and affordable prices make our restaurant a natural choice for dine-in or take-out meals. Our restaurant is known for its variety in taste and high quality fresh ingredients. Come and experience our friendly atmosphere and excellent service. You can also order online for pickup or delivery.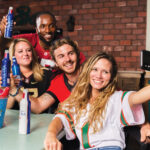 Pineapple Willy's
9875 S Thomas Drive, PCB | (850) 235-0928
pwillys.com
World Famous Pineapple Willy's™ is the Panama City Beach Seafood restaurant where it all began! Since 1984, William Buskell, (aka Pineapple Willy) has remained true to his mission of great food, great cocktails and great staff. Today, we still serve the best ribs on the beach, the staff is as friendly as ever, and the music & drinks at Willy's Live just get better every year!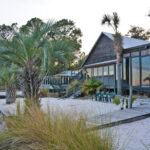 Boon Docks
14854 Bay View Circle, PCB | (850) 230-0005
boondocksfl.com
Located under the mighty oaks on the Intracoastal Waterway just 5 minutes from the beaches in West Bay, Boon Docks offers you a delicious array of local and regional seafood, which may be prepared in a variety of ways. We use a special blend of spices that gives our grilled items a taste like no other! Our unique breading recipe gives our fried seafood a special and original flavor that will bring you back for more! And we're always serving ice cold beer.
San Marcos Mexican Grill Pier Park
101 Bluefish Drive, Suite 105, PCB | (850) 708-3097
www.sanmarcosmexicangrillpierpark.com
San Marcos Mexican Grill is a family-owned and -operated Mexican restaurant. The family is committed to serving authentic Mexican and Tex-Mex fare including handmade corn tortillas and homemade, tableside-prepared guacamole! Pair the delicious dishes with a range of margaritas, or a draft or bottled beer. You can even have your furry friends join you on the pet-friendly patio! Any day is a good day to chill at the grill.