By Gregg Renner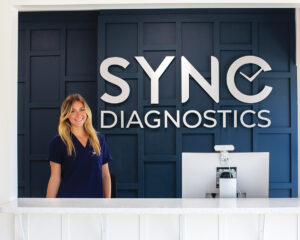 "Where are patients able to get same-day testing and results for radiology and bloodwork that don't require a trip to the emergency room?" That is a question that emergency room physicians ask themselves many times over. As ER physicians with decades of experience, our founders saw countless examples of Florida patients who needlessly came to the ER only because they needed the diagnostics and answers quickly.
So they decided to do something about it. They founded SYNC Diagnostics and SYNC Laboratories, now located right next door to each other in Panama City Beach. These two affiliated locations operate independently but work in tight collaboration to provide fast, efficient answers to patients and to the physicians and providers who serve them. Clients who arrive are now able to get both lab tests and radiology tests in one convenient visit.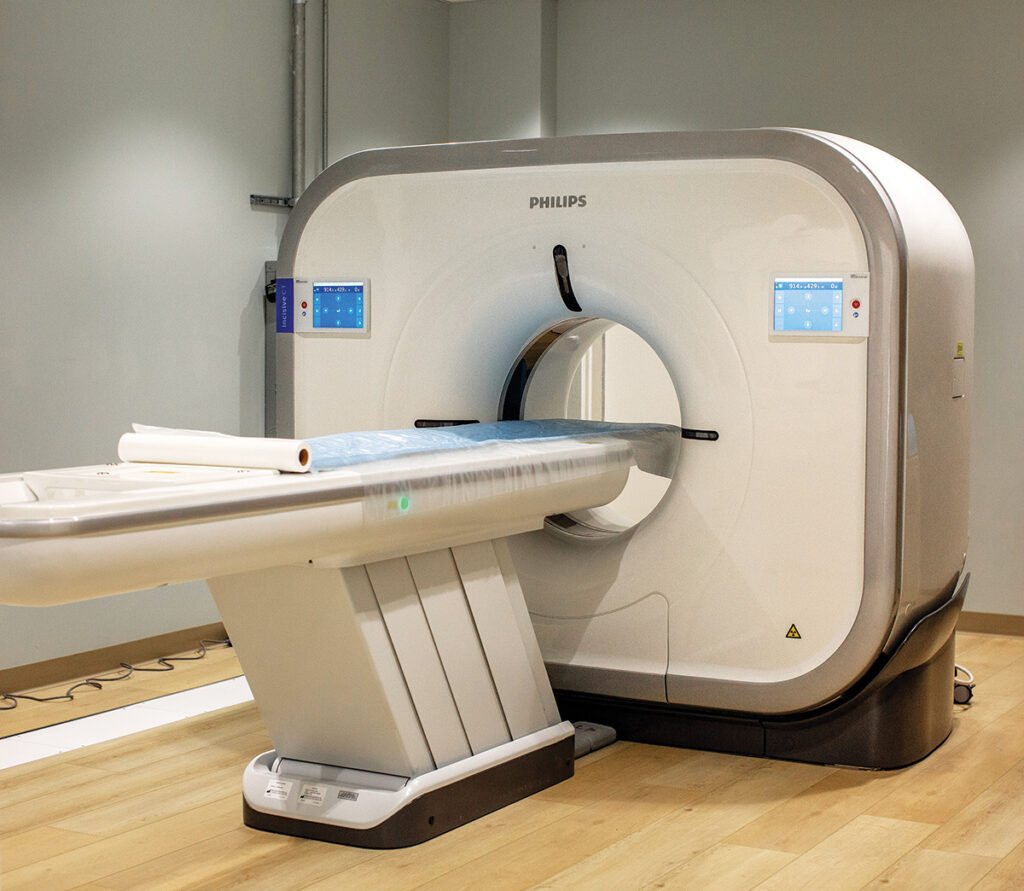 These first locations, opened in August, are equipped with some of the latest testing and analytics technology available. SYNC Diagnostics offers a wide range of CT Scan, Ultrasound and X-ray testing. Their state-of-the-art Philips 128 slice scanner allows them to capture images at a much faster speed, minimizing the patient's time on the table. In fact, many of the tests take less than 3 minutes of operation to complete, so patients are tested and on their way quickly.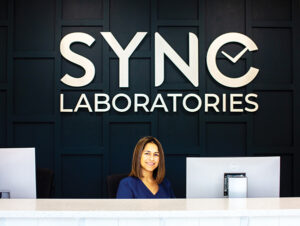 On the SYNC Laboratories side, the analysis equipment on-site is equipped with a wide array of test capabilities, enabling them to complete most of their tests on the premises, and on the same day that the blood samples are drawn. So for patients and physicians looking for fast answers, they offer an almost unparalleled local capability. Locals have already seen the benefits of this affordable alternative.
Physician Dr. Jonathan Jung recently wrote:
"As a physician … I send special cases over here due to the professionalism that was shown to me. Trudy and Dr. Rich have been absolutely amazing to me. Dr. Rich went over complex cases with me that I found to be extremely helpful. Lastly, it's extremely helpful that they are bilingual in Spanish and English because 50 percent of our patients are Spanish speaking."
And Megan Sweeney, a recent patient posted this:
"…the two ladies that were working the front desk and that performed my ultrasound were some of the nicest that I have met in the medical profession. They worked so well and waited for a referral from my doctor… to try and save me money. If you were paying out of pocket, their prices are very good. I will go by and see them again and again!"
Recently SYNC Laboratories also added the capability to do mobile phlebotomy. That means if you are an organization or a business that has a need for group or recurring testing they will send the phlebotomist to your location, collect all the samples, and then return the results for all the most common tests the following day.
Their stated mission is: "To deliver financially responsible, industry-leading diagnostics with compassion, trustworthiness, and expertise that will accelerate patient care, wellness, and well-being."
Based on the reviews, they already seem to be doing a great job. When you need testing and diagnostics with a fast turnaround, the Emerald Coast now has a new solution.
Located at 11903-A Panama City Beach Pkwy., Panama City Beach, FL 32407. Phone the Radiology Front Desk at (850) 353-0189. Visit the website at sync-diagnostics.com.