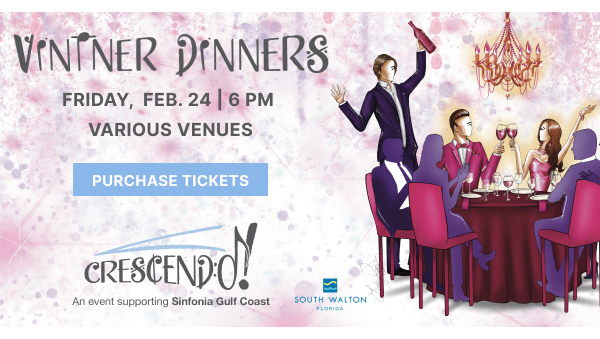 PCB Bounce is Bay County's newest and greatest place to rent inflatables and party needs for your next event. Justin Seaborn, owner and operator of V&C Lawn Care & More, has found another way to provide you with a great service and take your party to the next level.
PCB Bounce has bouncy houses, slides, obstacle courses, and even a blow-up axe-throwing station. Consider them a one-stop shop for your entertaining needs – you can also rent tables and chairs, smores stations, and a popcorn machine. They show up, set up, and then leave you to enjoy the inflatables for a weekend or just one day if that's what your needs are. Then they come back and break it down, making this about the easiest party option around.
Justin Seaborn was born and raised in Panama City, Florida. In 2019, he was driving a garbage truck and had a few hours in the afternoon available after his shift ended. From a local pawn shop, he bought a push mower, weed eater, and blower and started mowing neighbors' lawns. Three years later, he is running a successful lawn care and landscaping business with multiple teams.
As a single dad, his children, Van and Cali, fuel his desire to run a successful business. They are also the motivation behind PCB Bounce. There is no greater joy than seeing your children having a great time!
"I want them to know that when you do what you love with integrity and heart, whatever you want to be or do will be successful because of those principles. I try to pass these principles along to everyone within my businesses. I go to work happy and when something challenging comes my way, I have learned to accept it and take the next right actions. I run my life and my business based on this concept and, because of this, grace flows into every aspect of my life," Justin says, after learning many of life's lessons the hard way.
Remember, if you need landscape adjustments for that special event, Justin can take care of those as well! Whether it be lighting, plants, rocks, irrigation, or just a simple clean-up, give V&C Lawn Care & More a call at (850) 358-8946.
PCB Bounce is constantly adding new features, so be sure to check out our website (currently under construction) at www.pcbbounce.com. And if you have any requests for something, please let us know…the possibilities are endless. Call us to book your event by December 31, 2022, mention this promotion and receive 10% off your inflatable rental* at (850) 867-8189.
"We want your party to be the one everyone talks about!"
*10% Percent Discount is off the price of Inflatable Rental ONLY.