The House may have been out of session throughout August, but that did not stop my staff and me from fighting for the people of Florida's Second Congressional District.
Last month, I sent a letter to the U.S. Secretary of Commerce requesting a new framework to appropriately increase the red snapper quota for Gulf of Mexico anglers and stimulate the economy. Accurate data means more fishing for the Panhandle. Governor DeSantis also announced a 17-day Florida Red Snapper Season extension. This brings the entire season to a total of 87 days. Fishing is critical to Florida's economy, and red snapper fishing is essential to the Panhandle's economy. I've spent years working on improving red snapper season for anglers districtwide. I see this announcement as a huge win for Florida.
I am also working to stop a potential National Oceanic and Atmospheric Administration (NOAA) rule that could negatively impact the Gulf Coast's economy by adding restrictions to boat operations. I introduced a bill that would prevent NOAA from issuing a vessel slowdown zone in the Gulf of Mexico. Forcing a vessel to operate at a maximum of 10 knots would add several hours to a typical trip. Halting vessel transit at night, as this rule suggests, would surely devastate the seafood economy.
This month I also visited the Bay County Emergency Operations Center to survey efforts to clean up debris and downed trees from Hurricane Michael. The public-private partnership between Bay County and Team Rubicon, a non-profit organization that cleared several acres on August 19, was part of a training exercise to provide important wildfire mitigation. Bay County's road to recovery has been a long one, and it's far from done. I'm grateful to Bay County officials and veteran-led Team Rubicon for teaming up to take another important step forward. This partnership proves that we are unstoppable when our community rallies together. I hope to see more partnerships like this in the future.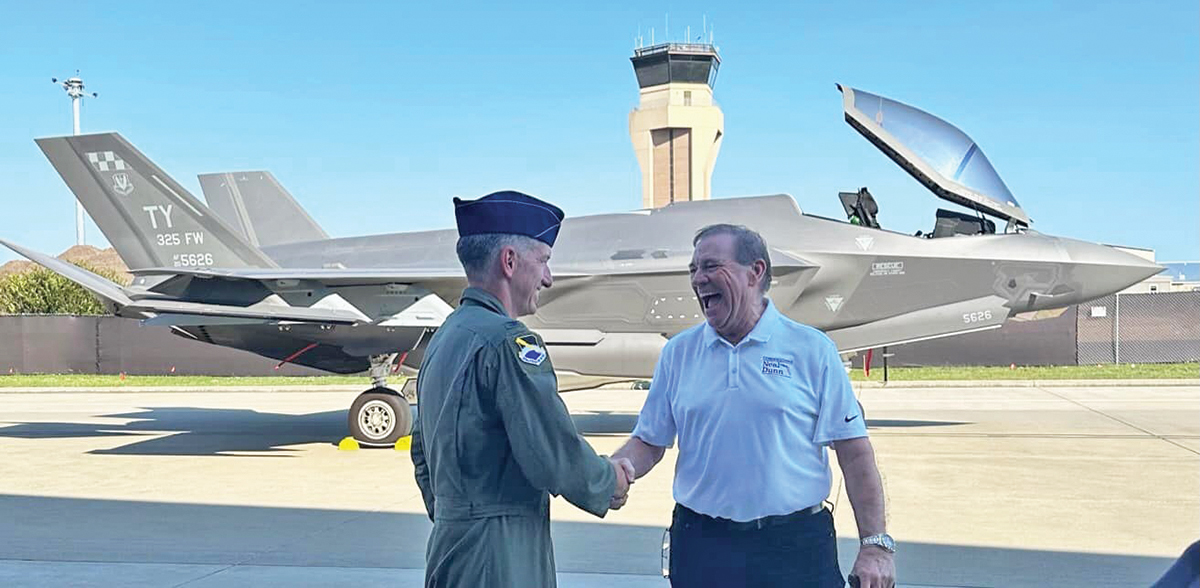 Bay County also experienced another major milestone this month with the arrival of the F-35 Lightning II fighter jets at Tyndall Air Force Base. Their arrival will bring more airmen, more families, and more economic benefits to our district. Additionally, Bay County was elected as the 31st official U.S. Coast Guard Community. This is a designation given to communities that support the work of the Coast Guard. Our district loves our servicemembers, so this was a well-deserved award.
Florida's Second Congressional District continues to make me proud. There's no better district to represent on Capitol Hill.
Before I close out, remember that while we're now in the peak of Hurricane Season, we still have a long way to November 30. Please be sure to double-check your disaster plans and supplies. The more prepared we all are, the better.
For regular updates about what I'm doing in Congress, follow me on Twitter, Threads, Facebook, and Instagram at @DrNealDunnFL2.