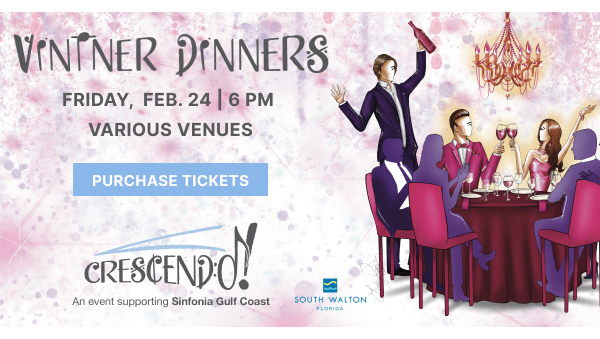 By Pam Anderson
While the main season for fishing and Shell Island trips is about to close, there are still plenty of opportunities to get out and wet a line this winter. Grand Lagoon is home to the best fishing guides and captains in Northwest Florida! Guide Boats and most Charter Boats operate year-round, not to mention our friends at Treasure Island with their headboat, the Jubilee. Winter fishing on cool, crisp mornings is very different; watch the sun rise, hardly any boat traffic – it feels like you're out on an island somewhere. It's beautiful!
The Grand Lagoon area stays busy with festivals and special events throughout the winter. Coming up, the Capt. Anderson family will host its 49th Annual Veterans Day Freedom Celebration at the marina. All who wish to honor our service men and women come out and join us at 10 a.m. as Neysa Wilkins, news anchor at WJHG-TV emcees the event. Following the celebration, veterans, current military of the U.S. and allied forces and their immediate family are treated to a Dolphin Encounter Cruise – reservations required with Military I.D.
Because so many have stepped up to serve their country, our country, over the generations, we need to set aside time to say 'thank you'. It's the least we can do. Freedom isn't free. We are proud to show our gratitude for those who keep our Nation free.
October 31 thru November 27 the Capt. Anderson Marina ticket office will be a drop-off location for Family Life Radio's Toy Drive for our local Boys & Girls Clubs. Take a moment to make a child's Christmas!
Later in November Grand Lagoon Coalition will host its sixth Annual Bloody Mary Fest at Bluegreen's Bayside Resort & Spa (formerly Sheraton Bay Point) from 11 a.m. 'til 2 p.m. on Nov. 19. Come check out all the ways the chefs in Grand Lagoon can present Bloody Marys – what imaginations they have! Shrimp Bloody Mary, Lobster Bloody Mary, Cajun Bloody Mary… More info on all the great opportunities in the Grand Lagoon area can be found at www.grandlagoon.com.
The Event Center at Capt. Anderson's Marina is booking lots of Christmas and Holiday parties – daytime or evening, weekdays and weekends. Be sure to check out the special rates for weekdays – what a deal! See the virtual tour at https://CaptainAndersonsEventCenter.com.
When you visit the marina in November you will see a lot of small buildings going up in the parking lot. Bethlehem Christmas Village is coming soon! December 7 through the 10, we will be offering our 10th Annual Bethlehem Christmas Village. Come hear Isaiah, Elizabeth, Mary, Joseph, and others share the true meaning of that very first Christmas. Did you know there is a special story behind that candy cane you hang on your tree?
In addition to our storytellers, local vendors have a large variety of gifts available for shopping for that 'person who has everything'. From personalized ornaments to clothing and toys, to very upscale hand-made decorative pieces, you won't be disappointed.
Make plans to join us each evening from 5:30 p.m. until 8 p.m. Every evening our 'Tax Collector' will be collecting toys and food for a different local charity and our local school choirs will be performing their Christmas musicals. A special evening for the whole family!
When planning your fishing trip, remember Capt. Anderson's Marina… home of 30 private Charter Boats, 10 Guide Boats and 4 Dive Boats, 3 large Head-boats and Shell Island/Dolphin Cruises. (Headboats & Cruises available March through October.)
Capt. Anderson's Marina…Where the fish are always biting, and the kids are always smiling. www.CaptAndersonsMarina.com.