By Amanda Kitchens, Granite Plus
I love many forms of art, particularly the kind you can hang on a wall and enjoy every day in your space. When I was about sixteen, my parents bought me a painting from Alaska. It wasn't framed but fortunately, I had the good sense not to tack it to the wall like a teenager might. Instead, I kept it safe and finally got it framed about 20 years later and, yes, that was way too long. It's a beautiful painting of a pack of wolves in the snow that makes me so happy every time I see it, partly because it has sentimental value, but also because it's a great piece. I love the colors, the aesthetic, the composition – I love everything about it. It's a winter scene though and it really doesn't work at my beach house so I stash it away every spring and then it's like a present each fall when I get it out and and hang it again on my wall. I have been searching for more pieces for my home the last few years. My husband loves to tease me because I take forever to find something I like, and not because I'm indecisive, it's just that I don't like to settle – it has to be something I love. If you are anything like me then you've had a similar experience.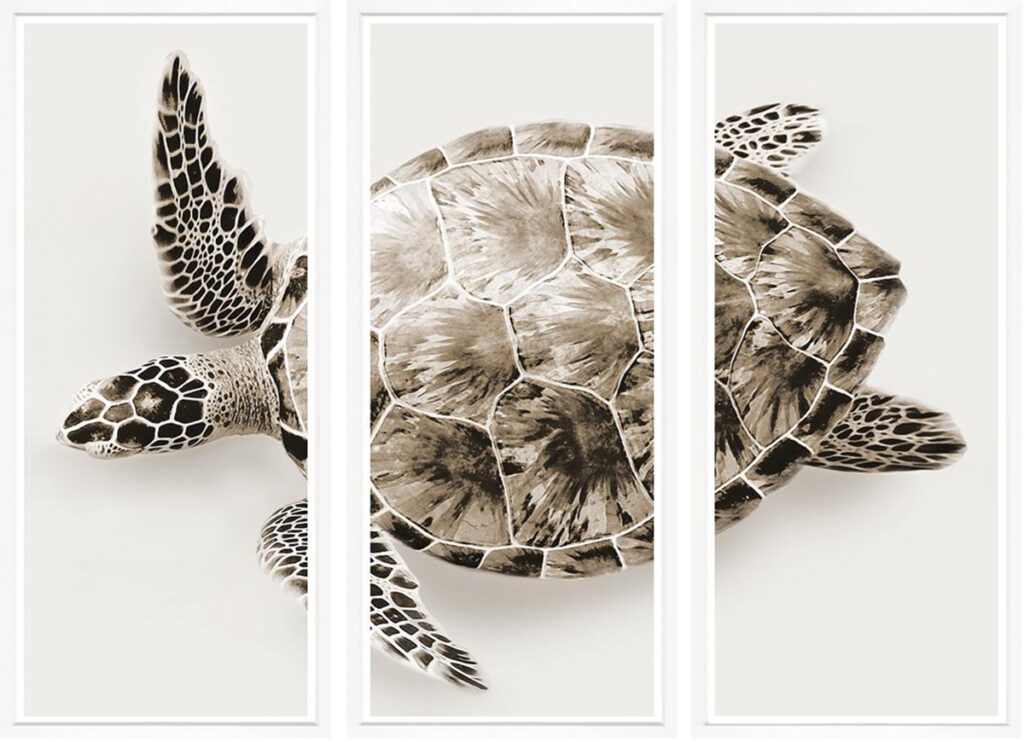 There are so many resources available online where you can search for wall art, but I just don't love shopping for art online, I find it's hard to get emotionally connected that way. I have to physically be in front of it and experience the artist's work in person. There is one great thing about online shopping though – once you find an artist or an aesthetic you love, you can go online to find more of their artwork and see where it is available locally to view. The Heron, breathtaking and incandescent, is the artwork of Annie Moran, an artist from New Orleans. I love this heron, and when I look at this painting I feel strong and, despite the bold contrast of the background, it's calming. The Turtle, one of our favorite locals here in Panama City Beach, is illustrated here in all his charm, the artist truly capturing the magnificence of this creature and allowing us to focus and enjoy him with the white background. I hope you find yourself shopping locally and finding some wall art that you love.