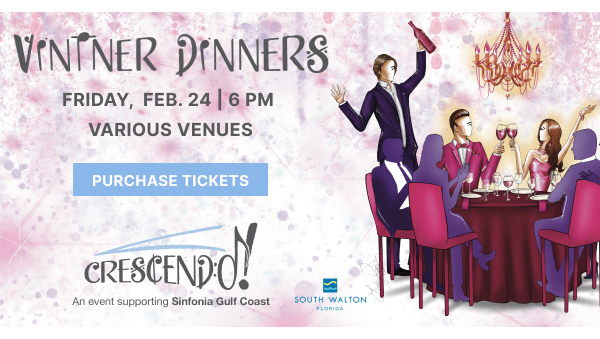 By Kim Brazell, Flooring Depot of Panama City
Renovating your kitchen or bathroom is a major investment in your home. So, it's important to choose wisely when you are choosing hard surfaces such as your countertops. What's best for you? What will hold up to the way that your family lives? If you are trying to decide what type of material you want in your space then read on. This quick, easy guide will tell you the pros and cons of the available countertop materials.
Granite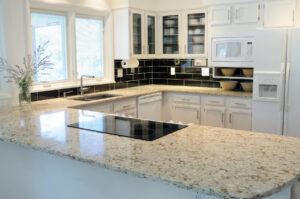 Granite has been extremely popular for many years. Not only is it durable, but it's beautiful as well. Because it is quarried from the Earth and made into slabs it is a choice straight from nature. It is resistant to heat and scratches and also resistant to staining with regular sealing. Because it is from nature, no two slabs are the same, so it has a unique appearance—something homeowners love.
If you love DIY, then you might want to pass on installing granite. The slabs are large, heavy, and hard to move and should really be installed by a professional. Because granite does come in slabs, it can be more expensive than other options. Repairs are also difficult, and it does require periodic sealing so there is some maintenance and upkeep. But granite should last a homeowner many years and tends to increase the value of your home.
Quartz
Quartz countertops are made from engineered stone derived from quartz crystals. Quartz crystals are the most common mineral on Earth and are made from oxygen and silicon. A quartz slab is made with 93 percent ground quartz crystals and then blended with resins and pigments to create a wide variety of colors and designs. It can even be made to look like marble but it's more durable than marble. Quartz is as hard as granite and as durable. It is stain-resistant, antimicrobial, and non-porous. It's simple and easy to clean with just soap and water.
Some of the cons of quartz are that because it is made with a resin blended into the stone, it can melt under high heat (300 degrees Fahrenheit or above). Never place a hot pan directly onto the countertop. Always use a hot pad under baking dishes or pans to protect the countertop. In addition, you can see where the countertop is seamed together with quartz, but it can be minimized with the right grout color.
Quartzite
You may not realize it, but Quartzite is a natural stone. Like sandstone, it begins as sand. Mother Nature then works her magic to create a solid stone when the Earth's tectonic plates shift and squeeze together like huge puzzle pieces. The stone is quarried like granite and then cut into slabs. It can then be cut into custom shapes and polished to create a beautiful look. It looks like marble but is much easier to care for. It is also harder than granite and is resistant to UV light, so the color won't fade, making it ideal for outdoor kitchens.
Clean-up is a breeze with just soap and water. Like Quartz, it can also be damaged by hot pans placed directly on the surface of the countertop, so make sure to use a hot pad to protect it. Like granite, it is porous and needs to be sealed to keep moisture, water, and grease out and to ensure it doesn't stain.
Marble
Marble is also very popular for kitchens. Marble is called a metamorphic rock and it forms when limestone heats up and creates the stone. Like granite, it's natural so no two pieces are the same. Marble is very porous and needs to be sealed to prevent moisture and other stains from absorbing into the stone. Homeowners need to understand that this product does come with maintenance. In fact, the sealing needs to be checked 3-4 times per year. A common test to determine if it needs to be re-sealed is to pour a little water or oil on the surface. If it no longer beads, then it's time to re-seal.
Because marble is porous, you also need to use a cutting board and hot pads to reduce scratches and damage from hot pans. Marble is still a beautiful choice, but you need to be aware of and committed to the upkeep that it requires.
To learn more about the countertop options available or to see our kitchen and bathroom cabinets line, come visit Flooring Depot of Panama City and speak with a sales associate.