My name is Lorraine Frasier. I am the owner of Coastal Wildlife Adventures. Here is a little bit about my business.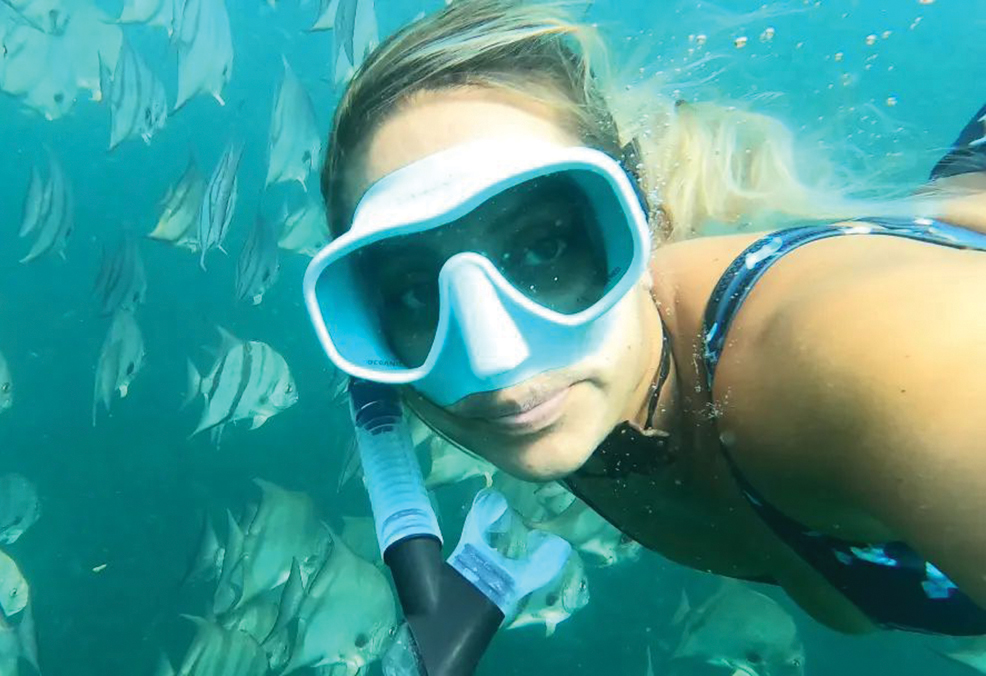 We are a small company consisting of three, 25-foot center console style boats in Panama City Beach, departing from Pirates Cove Marina, and one boat departing out of Mexico Beach and Port St. Joe.
Coastal Wildlife Adventures specializes in small private group boat tours. Our tours are generally 6 guests or less. On every tour, we set out to watch dolphins and other wildlife in their natural home. What I love most about doing tours in this area is that the wildlife we get to see changes daily. Sometimes we see one hundred dolphins, other days we see only one or two. We may get a chance to see sharks, rays, different fish, sea birds, birds of prey, sea horses, turtles, and even land animals along the coast such as armadillos, tortoises, and deer. Whenever I think I have seen everything there is to see in our waterways, I am always humbled by seeing things I have never seen before.
On our adventures we also stop on Shell Island, a beautiful, secluded island nature preserve great for sightseeing, wildlife viewing, exploring, walking, snorkeling around the coast, and shelling. On our tours leaving from Port St. Joe, we stop on St. Joseph Peninsula, which is even more secluded than Shell Island. These places are pretty enough to be on a postcard!
We change our snorkeling sites up from day to day depending on the conditions. Often, we will stop on a sandbar or a sea grass flat around Shell Island, where our guests find things like Sea Stars, Pufferfish, Sand Dollars, Shells, and Sea Urchins to see and hold. While taking seashells from the island is allowed, we do not permit our guests to take anything home that is alive such as sand dollars or sea stars.
Our mission is to work with a purpose: these educational tours allow for a greater understanding and appreciation of wildlife. We are an eco-friendly tour and take steps to make sure we do not disturb or harm any wildlife.
For anyone that is a little bit more comfortable in the water, we have several deeper snorkeling sites we love to go to. These sites range from 6 to 20 feet in depth. We call these "artificial reefs." These are not to be confused with coral reefs. The Artificial reefs we have here are simply some kind of structure underwater that sea animals can use for refuge. We have a couple of sunken boats we like to snorkel and some small structures in St. Andrews Bay that include piles of cinder blocks and rocks. Our Guests see a lot of different fish on these small artificial reefs.
For more information contact Captain Lorraine at (850) 866-8815 or visit their website, www.dolphinandsnorkeltours.com.